About Lloyd's Syndicate
Everest Syndicate 2786 was established in 2015 as a platform to facilitate the further expansion of Everest's international insurance operations. It is 100% backed by the Everest Re Group.
The Syndicate offers a flexible approach, providing innovative client-driven solutions (including cross class) through its experienced team of underwriters, while leveraging the extensive insurance and reinsurance knowledge and capabilities of the Everest Re Group.
Current capabilities include the following classes of business: Property; Energy; Casualty; Financial Institutions; Financial Lines; Commercial Executive Risks (D&O etc.); Professional Liability; Contingency; and Accident & Health.
Everest Syndicate 2786 Lloyd's Box 123 is situated on 1st Floor Gallery of the Lloyd's building.
Lloyd's Syndicate Customer Complaints
Lloyd's Syndicate Part VII Notice of Transfer
Explore our Lloyd's Syndicate products.
London
40 Lime Street
London EC3M 5BS England
See all Office Locations
Key contact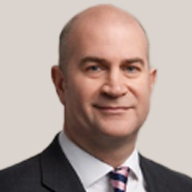 Robert Crocker
Active Underwriter
Meet our talented Lloyd's colleagues